*This post may have affiliate links, which means I may receive commissions if you choose to purchase through links I provide (at no extra cost to you). As an Amazon Associate I earn from qualifying purchases. Please read my disclaimer for additional details..
With kitchen design trends changing every few years, you may be wondering how often you should pay mind to the new styles. Well, let us find out.
How often should you remodel a kitchen?
Experts recommend that kitchen remodeling be done every 10-15 years. But besides the general recommendation, the frequency of kitchen remodeling may depend on factors such as wear and tear.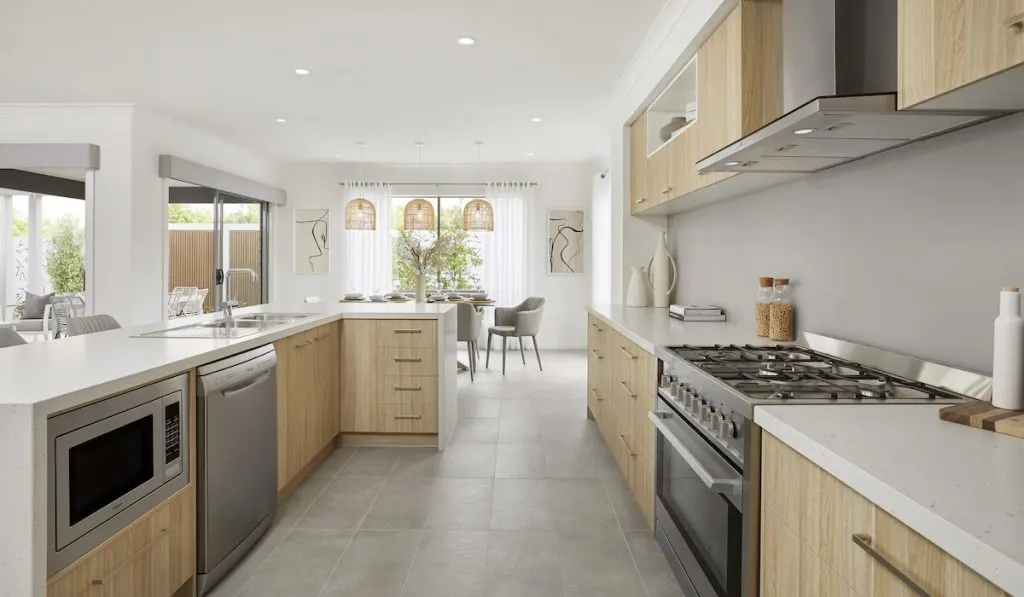 It goes without saying, but when a kitchen is significantly worn, a remodel is due. The intensity of the usage of a kitchen may factor into how often it should be renovated.
A full kitchen remodel typically involves removing all of the cabinets and countertops allowing for all new items to be installed. This allows the most flexibility and customization and provides the perfect opportunity to relocate plumbing if needed.
Partial remodels may only involve replacing countertops or painting cabinets. Because they are easier and less expensive to do, kitchen refreshes can be done every few years when remodeling isn't feasible.
Now that you have an idea of how often you should remodel your kitchen, you may have other questions about kitchen remodeling. Lucky for you, we discuss some essential questions in this article. We talk about how long a kitchen renovation lasts, the average cost of kitchen remodeling, and much more.
How Often Should I Remodel My Kitchen?
In the absence of urgent conditions, you may choose to remodel your kitchen every 10 to 15 years. But if factors demand it, you may renovate your kitchen earlier than that.
You may also renovate your kitchen earlier than 10 to 15 years if you use it heavily. Intense kitchen usage takes its toll on the kitchen pretty quickly. So, a remodel can inject some life back into the kitchen.
If your kitchen is the main hub for family conversations and a place where you spend a big portion of your time, remodeling more frequently also makes sense. If you're spending a lot of your time there, it should look nice and be laid out in a way that makes sense for you.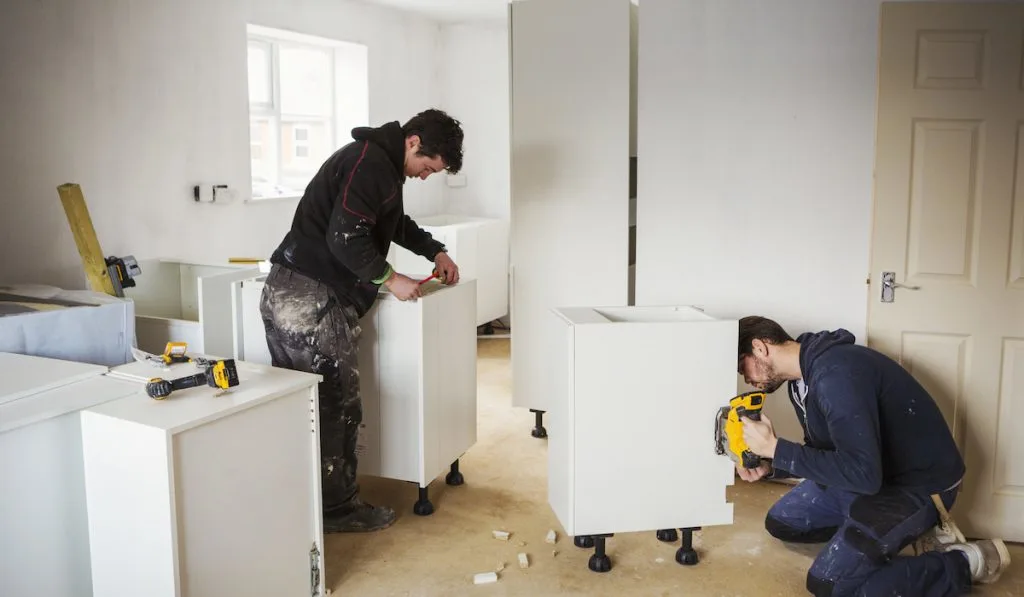 How Long Does a Kitchen Renovation Take?
Every kitchen isn't the same. As a result, the duration for renovating one kitchen differs from another. Nonetheless, a kitchen renovation should take around 6-9 weeks.
Renovating a small kitchen takes less time, in most cases under a month. But a large and complex kitchen takes longer to renovate. And if the renovations include some other parts of the home, your renovation project can take up to a year.
If you are hiring a contractor to do the remodel be sure and get a timeline. In some cases, it may make sense to negotiate a bonus for finishing on time or even early.
This is a common tactic with larger projects but may make sense if you're looking to get back into your kitchen as soon as possible.
What Is the Average Cost to Remodel Your Kitchen?
One of the essential aspects of any kitchen remodel is the budget. Your budget will shape the final outlook of your kitchen.
Remodeling involving minor changes or a few replacements typically averages around $18,500. But with significant changes like redoing the cabinets, countertops, and floors, the average remodeling cost is around $54,000.
If you're still concerned about costs, consider a kitchen refresh instead of a full remodel. New countertops, painted cabinets, and an updated backsplash can go a long way towards making your kitchen feel new.
What Is the Most Expensive Part of a Kitchen Remodel?
The most expensive part of any kitchen remodel varies and depends on several factors. However, in most cases, the cabinets are the costliest components. On average, they cost around $15,000.
Besides the cabinets, the appliances and countertops can get pricy depending on what you choose.
If your remodeling includes electrical work and plumbing, your overall expense may go up. In fact, electrical work and plumbing might just become the most expensive components of your remodeling. This type of work usually involves permits and inspections so its important to work with a licensed contractor.
That being said, electrical and plumbing changes shouldn't be overlooked due to cost. When you look at your kitchen think about simple things like the placement of your sink. Are you staring at a blank wall?
Would you rather be looking out into the yard or perhaps facing towards the family room so you can watch TV while you cook?
The same goes for electrical. Would additional lighting or outlets increase your productivity in the space? Do you want to move your dishwasher to the island instead of being on the wall?
Bigger changes may require a bigger expense but sometimes it's important to prioritize the best places to splurge on the budget. Maybe you can go with more inexpensive counters or tiles and get that pot filler you've always wanted, for example.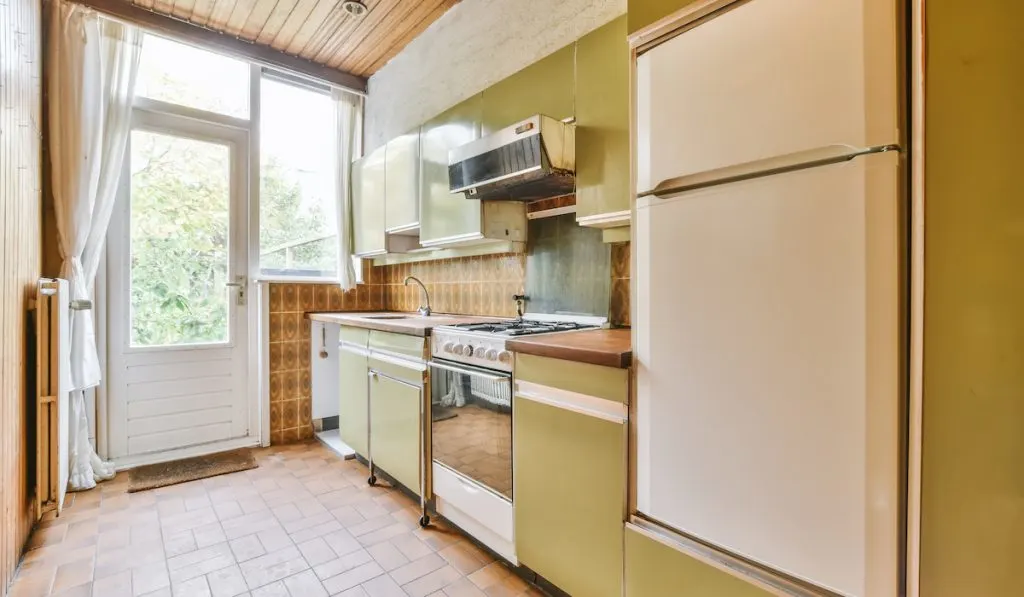 How Many Years Should a Kitchen Last?
A good kitchen made from quality materials should last over 20 years. However, a time may come when you will need to redesign, upgrade, or replace your kitchen.
Choosing when to remodel your kitchen depends on several factors including, personal taste, wear and tear, and the original design of the kitchen.
In What Order Do You Remodel a Kitchen?
Kitchen remodeling typically follows the order below:
Demolition
The first aspect of any kitchen remodeling project is demolition. Before you can start changing your kitchen, you need to get rid of whatever is old or worn out.
At this point, you can remove anything you do not want, including fixtures, flooring, or cabinets.
While you may want to handle this aspect of the remodeling yourself, it is best to hire a licensed contractor. Doing this reduces the chances of damage to the pipes and plumbing underneath the cabinets and behind the walls.
But if you intend to handle this aspect yourself, ensure you turn off the water before you begin.
Rough-In Work
After demolition, completing the rough-in work is next in line. This step typically includes plumbing and framing. But in small remodeling projects, it can be as simple as moving around framing in the wall.
For larger projects, you might need to move plumbing fixtures from their original position. You may also decide to expand the space by pouring new concrete. This step is best left to a professional due to how much time it consumes.
Professional Inspection
Once the rough-in work is complete, move on to professional inspection. The inspection may involve calling the county or city to schedule an appointment. In some areas, you may pay a small fee.
If you hire a professional contractor, they will handle the inspection process. They will also cover the steps necessary to fix any errors discovered during the inspection.
So, if you intended to do the remodeling yourself but fail the assessment, contact a licensed professional to help you out.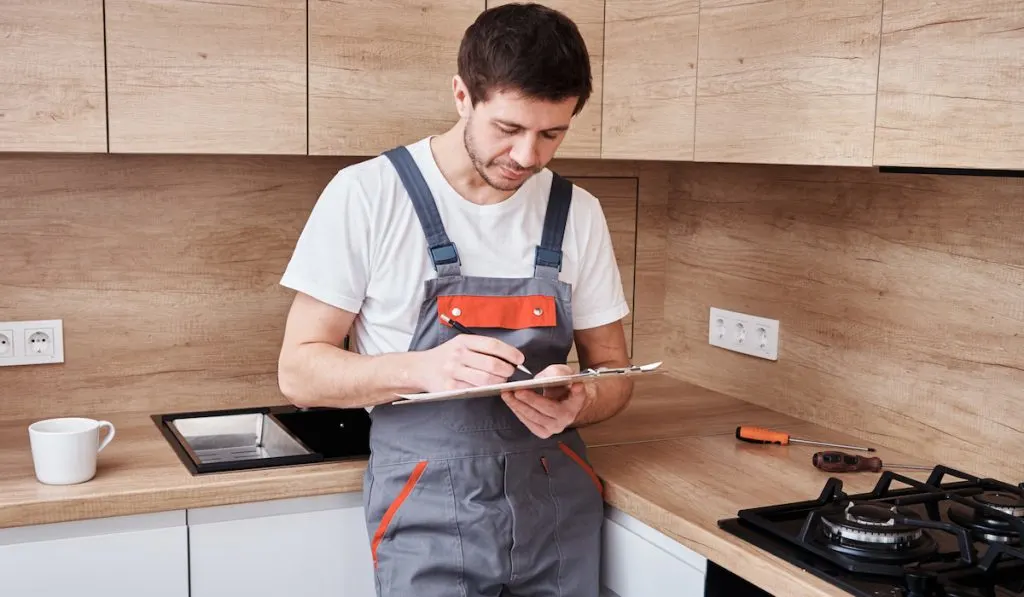 Finishing the Walls
Once your remodeling project has passed the inspection, you can start finishing the walls.
All you have to do is hang, tape, and finish the walls. Again, it is better to hire a professional if you are not skilled in this area.
This step is the best time to add a coat of primer to the drywall. The primer helps seal the facing paper protecting it against scrapes and scuffs when moving other items into the kitchen. It ensures your kitchen stays in great shape until you are ready to start painting.
Install Doors and Windows
Once you finish with the drywall, you may proceed with installing windows and doors. But if you intend to stick with the structure of your old kitchen, you don't have to worry about this step. Simply clean your old doors and windows and fix any existing cracks.
If you intend to add any new windows or doors to your kitchen, ensure they are insulated correctly. An unsealed kitchen window makes your home uncomfortable and costs you a lot in cooling and heading.
Time for Cabinets and Plumbing Fixtures
The next step in the remodeling project is the installation of plumbing fixtures and cabinets. This stage is also where you install new countertops. At this point, you can finally see the finished project beginning to take shape.
Other items you will want to add to your kitchen at this point include the garbage disposal, sink, and faucet. At this stage, you may start to notice some minor plumbing issues. As a result, you may have to contact a professional.
Bring in New Appliances
Once you are done installing the plumbing fixtures and cabinets, bring in your new appliances. Your refrigerators, stoves, built-in microwaves, wine chiller, and water filtration system all come in at this point.
At this stage of the remodel, your kitchen will begin to take shape.
If you hired a professional contractor, they would probably have a timeline or checklist to help them determine when the project will be complete. But if you will be handling the remodeling yourself, make a list of the tasks you have not completed, as this will help you keep the project on track.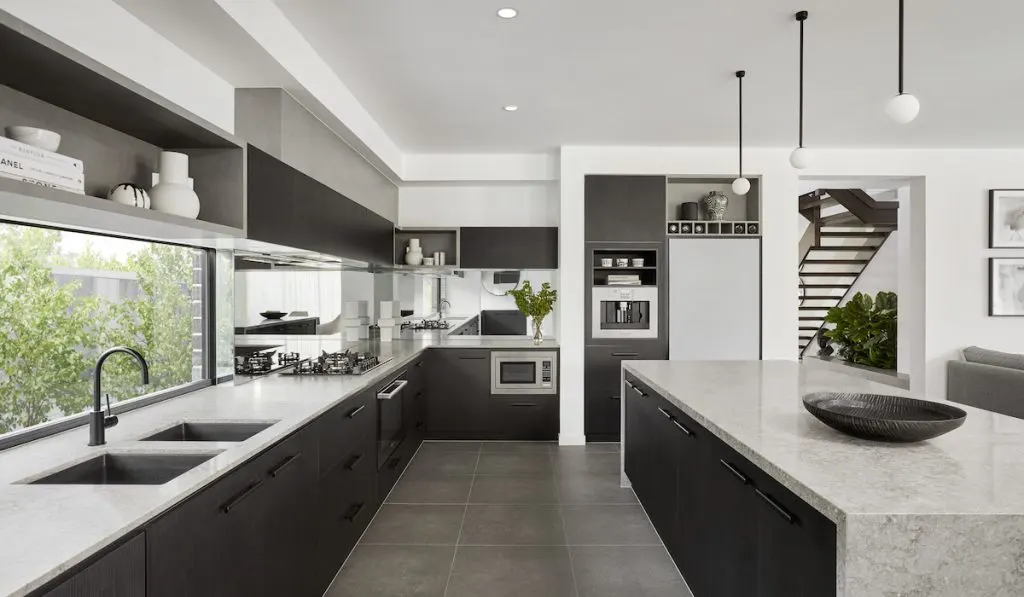 Install New Flooring
The final step of any kitchen remodel is installing new flooring. However, there is a debate among various home remodeling professionals concerning this step.
Some professionals prefer to install the flooring before cabinets, while others save it for last. Some others prefer to make this decision on a project-by-project basis.
Final Thoughts
On average, kitchens are remodeled every 10 to 15 years. But with quality materials, a kitchen may require no renovation for at least 20 years. In cases where the kitchen takes significant damage, remodeling can come earlier than 10-15 years.
So, ultimately, how often you remodel your kitchen may depend on the state of your kitchen.
Resources: