*This post may have affiliate links, which means I may receive commissions if you choose to purchase through links I provide (at no extra cost to you). As an Amazon Associate I earn from qualifying purchases. Please read my disclaimer for additional details..
Art Deco became one of the most popular decorative styles after its inception in the 1920s. This glamorous and luxurious decorative art and architecture movement is also known as Style Moderne. During its early days, Art Deco represented two different classes: the elite and the middle classes.
This style was showcased in 1925 at the Exposition Internationale des Arts Decoratifs et Industriels Moderne hosted in Paris.
During the early 1900s, the Art Deco movement gained popularity as it spread globally across Europe and the United States. After a few years, it captivated the heart of the French people, and in the United States, this style was even being implemented in architecture.
In layman's terms, Art Deco is a way of decorating the interior of your house, design, and landscaping. This article will explore how to identify Art Deco furniture and other essential elements in the Art Deco movement.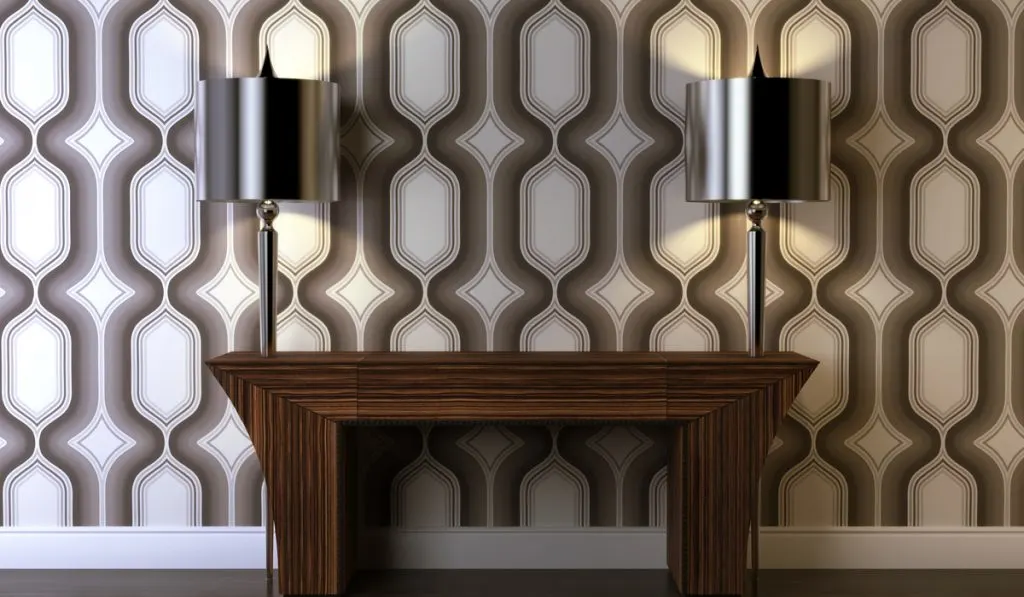 The Story of Art Deco Furniture
In the 1920s, many commercial stores in Paris changed their decorating departments from Art Nouveau to Art Deco. They targeted high-end customers and the upper class by selling different products ranging from large pieces of Art Deco furniture to high-end interior decorations, jewelry, ashtrays, and coffee tables.
This new wave was ridden and promoted extensively to elevate this newly founded movement.
The Art Deco furniture style kept growing into the 1930s before it faded due to the start of World War II. However, this style began to resurface in the 1960s as more people were looking for exquisite and vintage-like furniture.
How to Identify Art Deco Furniture
Today, Art Deco design has evolved and been incorporated into modern furniture and design. A few key elements can characterize its decorative style.
These include:
Geometric shapes, motifs, and lines. Patterns include triangular, zigzagged, chevron-patterned, and trapezoidal forms.
Shiny metallic accents such as gold and silver.
Meticulous crafting with high-quality materials such as ebony and exotic woods (lemonwood and zebrawood).
Sleek and glossy finishes. Japanese lacquer was primarily used to produce a shiny finish.
Some designers also used expensive materials such as wrought iron, ivory, and glass.
Some furniture was designed with C-curves, S-curves, and waterfall styles. Waterfall furniture resembled a flowing waterfall with rounded drops at the edges of all horizontal surfaces.
Marquetry is also used to form intricate geometric designs out of exotic wood such as satinwood, boxwood, and ivory.
Furniture such as club chairs, sofas, and armchairs are equipped with leather to promote a premium and handcrafted style.
The Difference Between Art Deco and Art Deco Revival
Art Deco was influenced by earlier styles, such as Bauhaus, Art Nouveau, and Cubism, and concepts from Egyptian, American Indian, and other classical designs.
Like many famous and influential movements, this style has evolved and been copied by artists and designers to create new items with slightly modern twists. These are known as revival pieces rather than the original style.
Some of the differences between original Art Deco and revival styles are the materials used to produce the pieces. Some modern or revival pieces are made using materials that weren't available during the 1920s and 1930s.
You can also look at the manufacturing details to differentiate genuine craftsmanship from commercially produced items.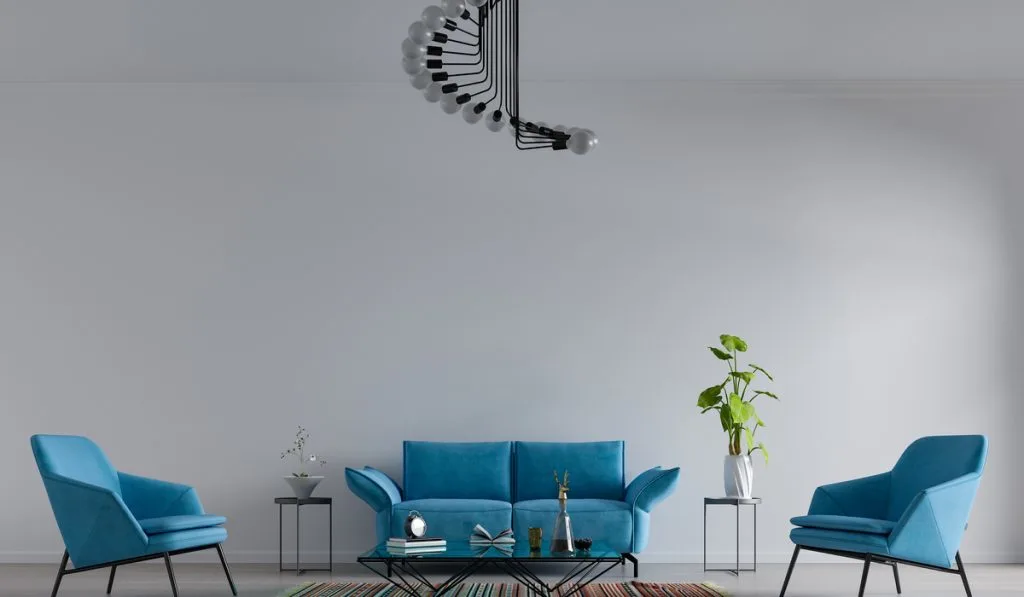 Art Deco Designers
Some of the notable designers that contributed to the emergence and expansion of the Art Deco movement are:
Jean-Michel Frank: A French interior designer known for minimalist interiors, he was an advocate for the use of pale woods, vellum, soft leather, and sharkskin.
Emile-Jacques Ruhlman: One of the most influential French furniture designers. Ruhlman's core design was based on the use of exotic materials such as rosewood, shagreen, Macassar ebony with ivory inlays, and amboyna burl.
Betty Joel: Betty Joel was a British furniture and interior designer well-known for her feminine Hollywood-inspired pieces. Most of her work was sold to high-paying clients such as the Savoy hotel and members of the British Royal family.
Eileen Gray: She was an Irish architect and furniture designer who pioneered the Modern Movement in architecture. Gray also infused the Japanese lacquer technique into her design, furniture, and tubular pieces. She learned this technique from a Japanese sculptor and lacquer specialist, Seizo Sugawara.
Armand Albert Rateau: French furniture designer and interior decorator who incorporated Egyptian and exotic materials, such as bronze, into his design. Rateau worked with many people, including French government offices, foreign embassies, fashion designer Jeanne Lanvin, and big businesses such as Tiffany & Co.
Pierre Chareau: French architect and furniture designer known for collaborating with the legendary store Maison de Verre.
Gordon Russell: Sir Gordon Russell was an English designer and craftsman, famously known for his work that mixed the Art Deco elements with an early Arts and Crafts movement.
Pierre Legrain: Legrain was well-known for his interpretations of African ceremonial and prestigious objects. He also made furniture with a strong African influence.
Paul Theodore Frankl: He established the American Art Deco style and began modeling French Art Deco based on American taste. In 1925, Frankl produced a collection of lacquered geometric furniture pieces known as "skyscraper furniture."
Le Corbusier: This Swiss-French architect, painter, and designer was labeled a Modernist and contributed to the Modernism movement during the Art Deco period. Le Corbusier emphasized form and function in his design over appearance and aesthetics.
Art Deco Elements in Other Industries
Aside from furniture, the Art Deco style is also being incorporated into other industries.
For instance, the production of wall ornaments, wallpaper, paintings, or even graphic design all use the same basic principles such as color, order, and geometrical shapes.
The artists also experiment with different colors and lines to produce an art form that brings exclusivity and elegance. They also use exotic materials in their paintings. These include gold and silver leaves, ivory, crushed eggshell, snakeskin, and mother-of-pearl (nacre).
Art Deco architecture can be recognized by well-defined lines and embellishments such as spires. Art Deco buildings are designed to be eye-catching.
Also, in the 1900s, ship managers did their best to decorate the ocean liners with Art Deco design.
Having ocean liners decorated with a luxurious décor would accentuate the exclusivity and grandiosity of these ships, thus attracting more upper-class people and royals to use their service.
Final Thoughts
Above all, Art Deco continues to be a thriving source of inspiration in the 21st century. In areas such as fashion, architecture, jewelry designs, and decorative art, this element adds a sense of individualism and exclusivity that makes the items or pieces stand within their own class.
No matter how expensive or affordable the furniture is, the Art Deco styles that have been embedded in them will surely bring a sophisticated and contemporary sense of style into your home!
Resources