*This post may have affiliate links, which means I may receive commissions if you choose to purchase through links I provide (at no extra cost to you). As an Amazon Associate I earn from qualifying purchases. Please read my disclaimer for additional details..
If rugs have just recently piqued your interest, it may feel a little overwhelming trying choosing one.
There are many types of rugs on the market, and you may need to consider some factors when picking the best rug for your home, such as the materials used, the shape, how often you may need to clean it, and your style.
Before you go to your nearby shop and buy one, you might want to familiarize yourself first with different types of rugs.
For this article, we are going to talk about 27 types of rugs and where to use them.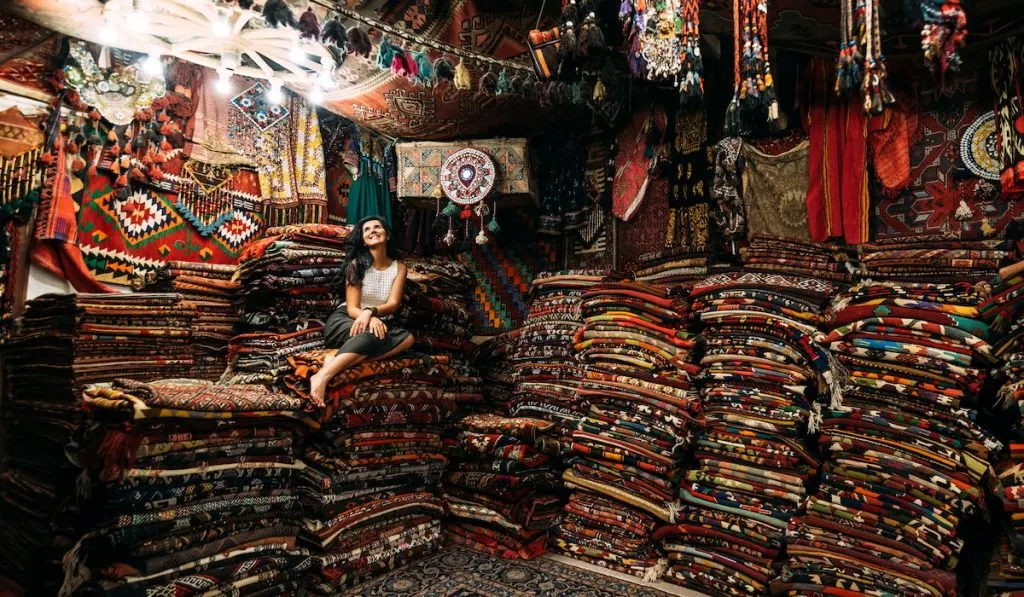 1. Area Rugs
Even if you don't realize it, most everyone has seen an area rug.
This type of rug comes in various shapes, sizes, and designs, making it a versatile type of rug that can be used everywhere.
Most often, area rugs are smaller than a room, usually in the size of 5'x8' and 8'x11'.
Compared to the wall-to-wall carpet, area rugs are easier to remove, thus making redecoration easier.
2. Door Mats
Usually rectangular in shape, door mats can be found at the entrance and rear doors of the house, or a building.
Door mats, otherwise known as welcome mats, allow people to clean their feet, or the soles of their shoes before entering.
Some designs of door mats have "welcome" or other short phrases as a sign of greeting to entrants.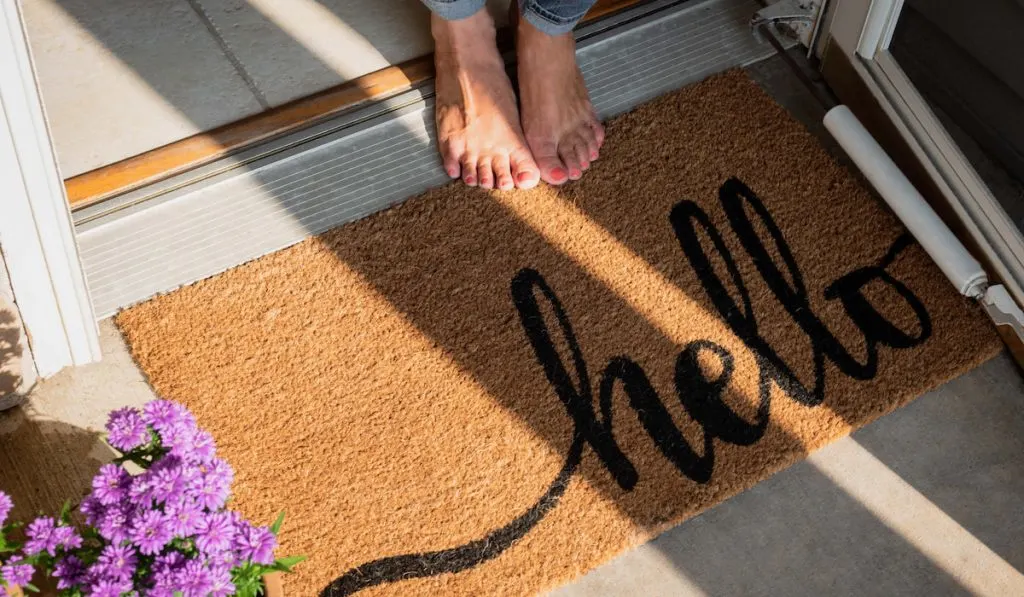 3. Outdoor Rugs
Outdoor rugs are made up of heavy-duty and durable materials that can hold up against outdoor elements, such as the weather and high traffic.
Because of this, indoor rugs should not be placed outdoors, or they won't last long.
Outdoor rugs can be found on decks and patios.
4. Kids' Rugs
Based on the name, kids' rugs are used in children's rooms, or play areas.
This provides additional safety when children are playing and doing other activities.
Usually, kids' rugs have vibrant, or kid-centric colors and designs.
5. Hallway Runners
Hallway runners are long and very narrow, making them suitable for spaces in hallways, staircases, entryways, bedrooms, kitchen, in front of the sink of the bathroom, and all areas that are small and narrow.
Not only do hallway runners bring life to narrow spaces of your home, but they also protect your floor from damages, especially in high traffic areas.
They also provide traction and warmth for your feet.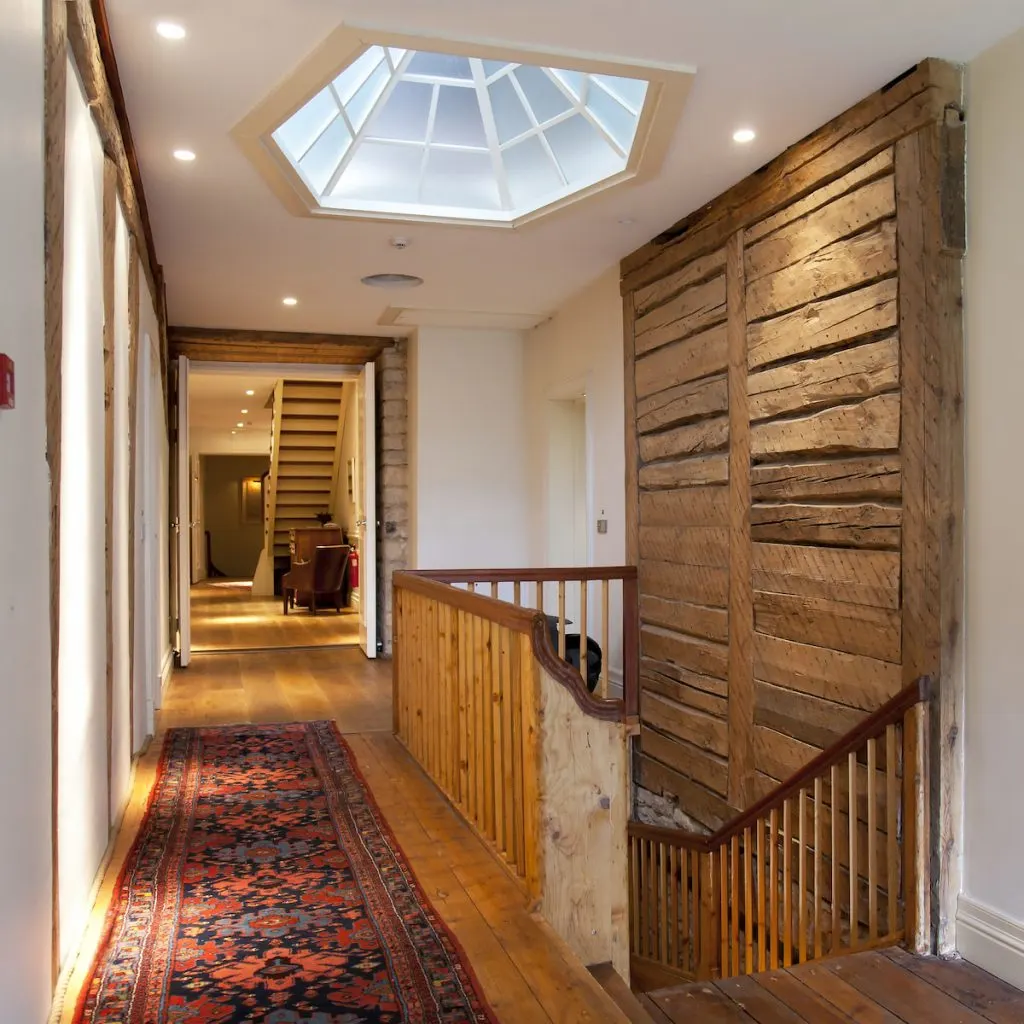 6. Bath Rugs
Bath rugs are capable of absorbing water after you step out of the shower, therefore the material used to create them should be water-absorbent.
Because of this, bath rugs greatly help in preventing slippage on wet tiles.
Of course, bath rugs should be placed in bathrooms.
7. Stair Runners
Stair runners are highly similar to hallway runners that we mentioned earlier.
The only difference is that this type of rug is designed to fit on the middle of your stairs.
It makes your home more stylish, as well as providing additional traction and safety as you walk down the stairs.
Stair runners should be long and narrow.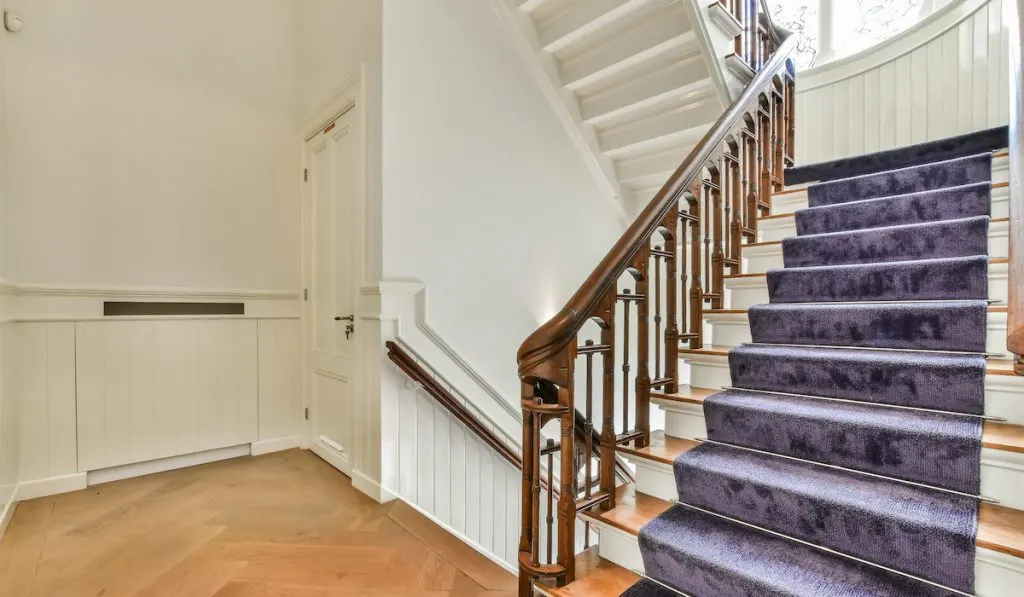 8. Kitchen Rugs
Who says you can't use rugs in the kitchen? Rugs are becoming popular in kitchens because they adds style, comfort, and texture to your home.
However, in choosing a kitchen rug for your kitchen, you should consider the material used.
Usually, flat-weave rugs and those made from polypropylene are easier to clean and won't absorb spills.
9. Wool Rugs
This type of rug uses natural wool that is usually hand woven.
Because wool rugs have hundreds of knots, there exist various designs and patterns.
True wool rugs have an excellent quality, but because of this, they can be expensive.
An amazing fact about wool rugs is that they can last for at least 50 years, and can be passed down from generation to generation.
A wool rug is a natural noise insulator, so it's best used on areas with high traffic noise, such as the living room and the entrance.
10. Silk Rugs
Silk is made from cocoons of specific insect larvae, such as silkworms.
Because it takes a great number of larvae to produce huge amounts of silk, any item made of this material is expensive.
Silk rugs are the most delicate among the three natural fibers (wool and cotton being the other two), therefore it feels soft and gentle to the touch.
Silk rugs are delicate; therefore, cleaning may be extra challenging.
Because of this, silk rugs should be placed in low traffic areas.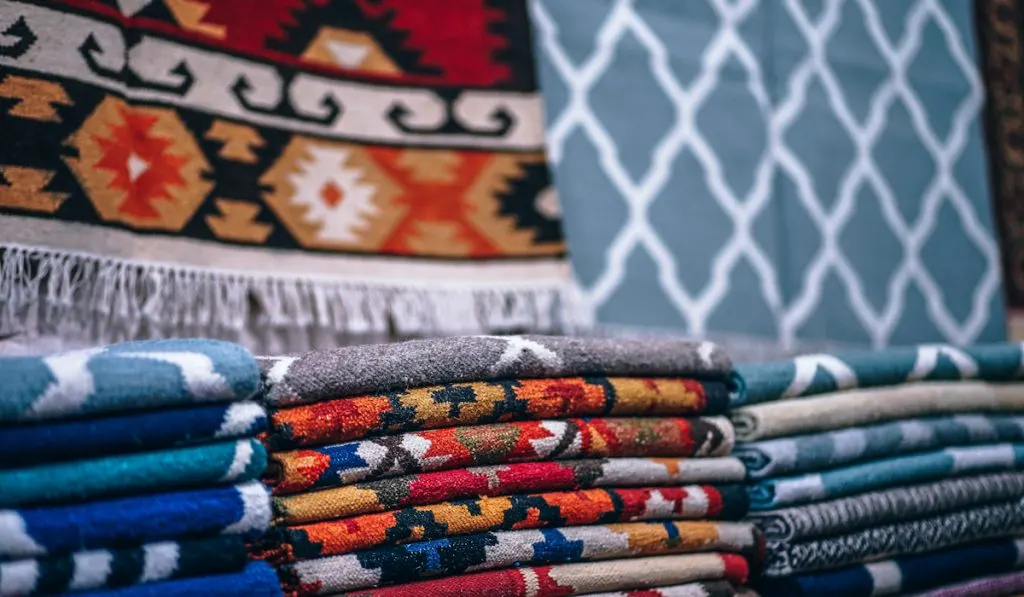 11. Cotton Rugs
Made up of cotton plants, a cotton rug is an inexpensive yet versatile type of rug.
The material used in creating cotton rugs called cotton fibers is delicate, strong, and can hold colors well.
Because of this, cotton rugs are a popular choice for many households.
Unlike wool rugs, cotton rugs have a short lifespan. Because of this, they are best used when you plan to change the style of your home every season.
Cotton rugs can be placed in the living room, bedroom, dining room, and in your kitchen as well.
12. Jute and Bamboo Rugs
Made from 100% natural fibers, jute and bamboo rugs are delicate, yet durable types of rugs.
They are not pricey and are easy to clean, thanks to them being stain and dust resistant.
However, some stains are not easy to remove, so though they are stain-resistant, you might still want to be careful on spilling liquids.
This type of rug can be used in the kitchen and living room, while the smaller ones can be placed in the entrance, or in front of your bathroom sink.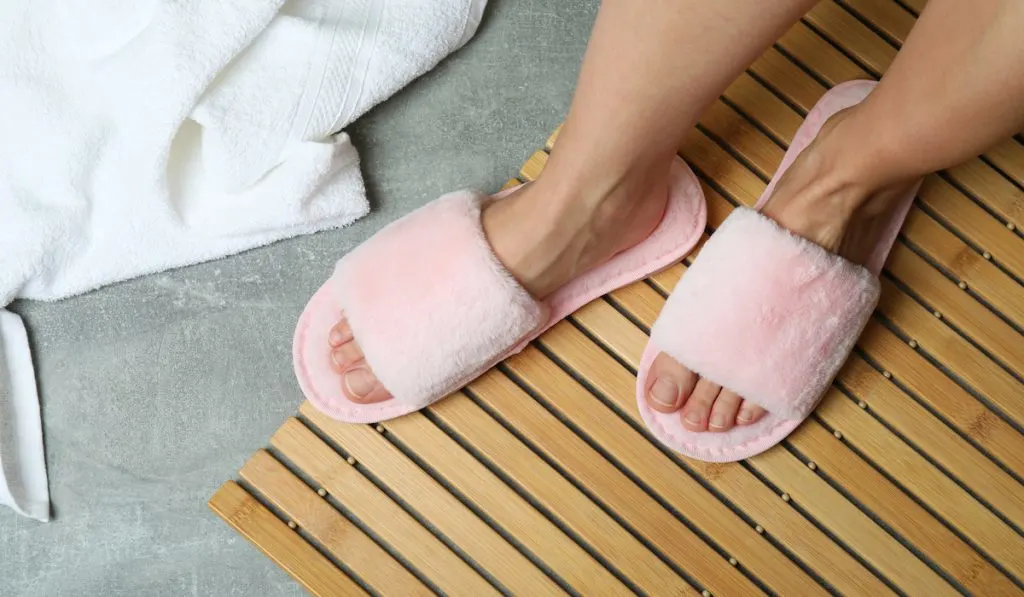 13. Polypropylene Rugs
Polypropylene rugs are made from synthetic fibers, such as polymer that is commonly used in packaging and reusable containers, as well as nylon, polyester, and viscose.
This type of rug is budget-friendly, and the quality is excellent though it tends to be thinner than a wool rug.
Despite this, they are durable, easy to clean, and stain-resistant.
Because of this, polypropylene rugs are best placed in areas with high traffic, such as entrances, living room, dining room, as well as outdoors.
Overall, polypropylene rugs are a good buy.
But for environment-friendly people, this may not be your best choice since polypropylene does not decompose easily.
14. Microfiber Rugs
Another type of rug that's made of synthetic fiber, usually polyester, is microfiber rug.
Sometimes, polyester is mixed with other synthetic fibers to make this type of rug.
In general, synthetic rugs are cheap and affordable while imitating the style and comfort of luxurious wool rugs.
Because of this, synthetic rugs, like the microfiber rugs, are best when you want to constantly change the theme of your home.
However, microfiber rugs tend to become dirty quickly because unlike rugs made of natural fiber, synthetic rugs cannot trap dirt.
You might also need to take note that synthetic fibers are petroleum products, therefore they're not the best choice if you have kids crawling and playing on the floor.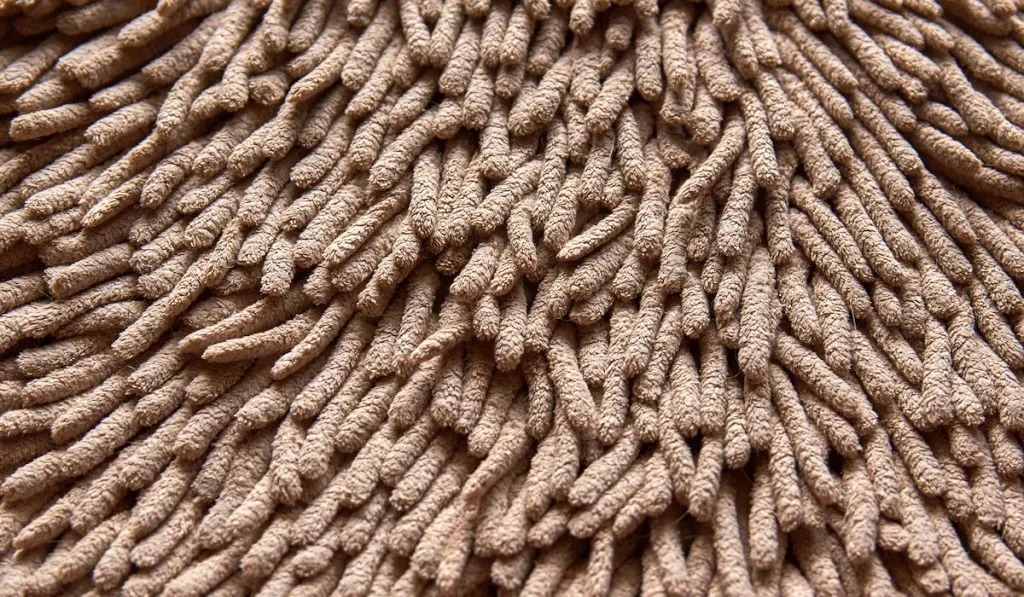 15. Chenille Rugs
Chenille is the French word for "caterpillar" so basically, this type of rug is designed to take after the fur of the same animal.
While chenille can be formed from various types of material, whether natural or synthetic fibers, they are often expensive and elegant.
Depending on the material used, some chenille rugs are more durable than the others.
Those delicate chenille rugs are not recommended to be used on high-traffic areas and damp areas, such as the bathroom.
Instead, they can be placed in your bedroom, or in your children's room provided that the material used is natural fibers, such as silk or wool.
16. Acrylic Rugs
Made from man-made fiber, acrylic rugs are delicate, lightweight, and fancy rugs that are highly capable of being stain-resistant.
Acrylic rugs easily absorb vibrant colors, and with their ability to rapidly release and absorb moisture, the fabric can easily breathe.
Acrylic rugs mimic the texture of wool rugs, while being more affordable.
However, this type of rug varies from being cheap and low-quality, to being pricier, yet with excellent resilience and good resistance from shrinkage.
This type of rug is commonly placed in bathrooms, but they are also used in low-traffic areas.
17. Needlepoint Rugs
Needlepoint rugs are hand-stitched rugs using a sewing needle and a wool thread.
Contrary to popular belief, this type of rug is actually durable due to the fact that millions of needlepoints are stitched together to make needlepoint rugs.
Most commonly used as a decoration for antique furniture, needlepoint rugs vary in design.
Though durable and easy to clean, this rug is used for decoration, and not for areas with high traffic levels, such as entryways and living rooms.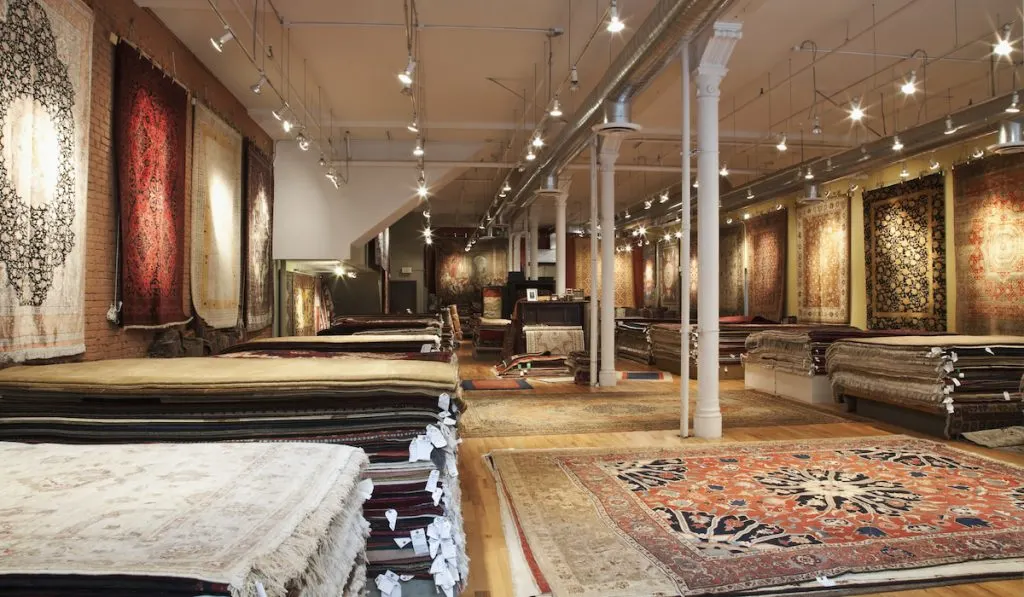 18. Shag Rugs
Various materials can be used to make shag rugs, such as wool, silk, cotton, and leather.
However, one distinct feature of this rug that identifies them from other rug types is their shaggy, uneven appearance.
Shag rugs come in different colors and sizes, therefore can be used for modern, contemporary, and other decorating themes.
This type of rug can be placed under table and chairs, as well as in front of the fireplace – basically anywhere with low traffic.
19. Flat Weave Rug
Unlike most rug types, a flat weave rug is made without making use of knots.
Instead, flat weave rugs are made of loom, which results in them being very slim and, of course, flat.
Because this type of rug is lightweight and cheap, flat weave rugs can be used on high traffic areas of your home, such as entrances, living room, kitchen, and hallways.
Various materials can be used when making flat weave rugs, such as wool, silk, or cotton.
20. Kilim Rugs
Kilim rugs are hand-woven and flat; therefore, this type of rug has no pile.
Kilim rugs are mostly practiced in countries, including Turkey, Pakistan, China, North Africa, the Caucasus, Iran, the Balkans, and Central Asia.
Kilim rugs are lightweight and simple, and are most commonly used for decoration, or as a prayer rug.
In Western homes, modern Kilim rugs are used as coverings for floors.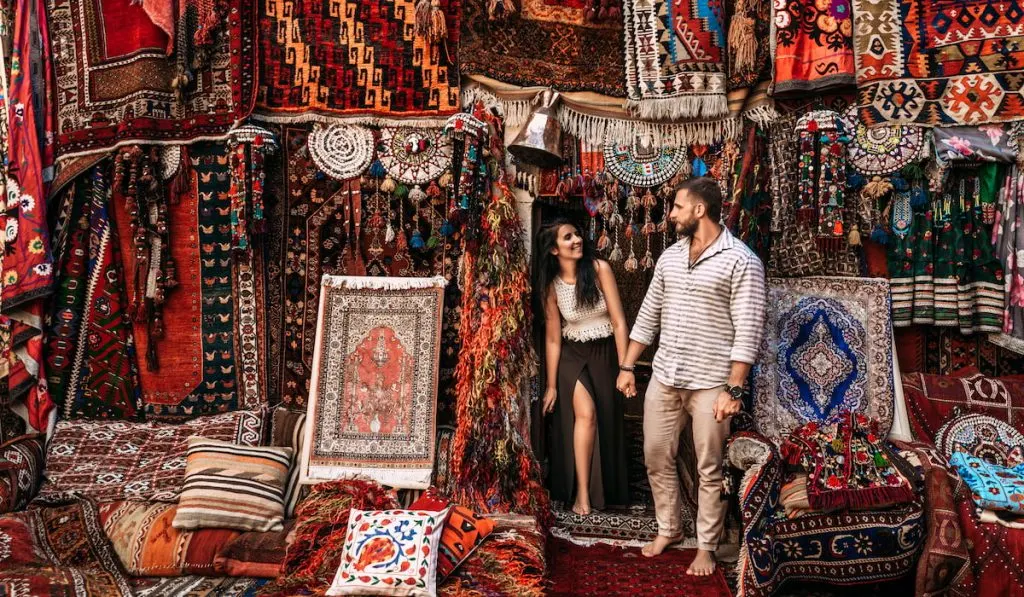 21. Tufted Rugs
Tufted rugs are created by looping fibers through the rug's backing material.
After that, the loops are either sheared to make a smooth and even rug, or kept as is to make a shag rug.
Tufted rugs are cheaper than woven rugs, and they also shed more, therefore frequent cleaning and vacuuming is recommended.
A tufted rug has an average life span of 5 to 7 years.
22. Hand-Knotted Rugs
A hand-knotted rug is a type of rug that is made completely by hand using a special loom.
This type of rug is made from natural fibers, such as wool, silk, and cotton.
A great example of hand-knotted rugs are Persian and Oriental rugs.
Hand-knotted rugs require expertise and a lot of time. In fact, a single person can take over a year to make it.
23. Rectangular Rugs
One of the most common types of rug, large rectangular rugs are best used in spacious areas of your home, such as the living room, dining room, and bedrooms.
This type of rug anchors all decorations in an area, creating a uniformed and complementing look.
On the other hand, medium-sized rectangular rugs are also available for homes with smaller areas.
A rule for rectangular rugs is that they should not cover all the space of the room, leaving some space between the rug and the wall.
Small rectangular rugs are best used in areas wherein medium and large rectangular rugs may look awkward.
Small rectangular rugs create a unique, yet decorative design for your floor.
24. Square Rugs
Square-shaped rugs offer the same function as the rectangular rug.
If a rectangular look is not suitable for the area of your home, then square rugs might be your best choice.
25. Round Rugs
Round rugs are most commonly found in small spaces, but it doesn't mean they couldn't make an excellent decorative element for larger homes.
Round rugs are most commonly used under a circular table and other furniture.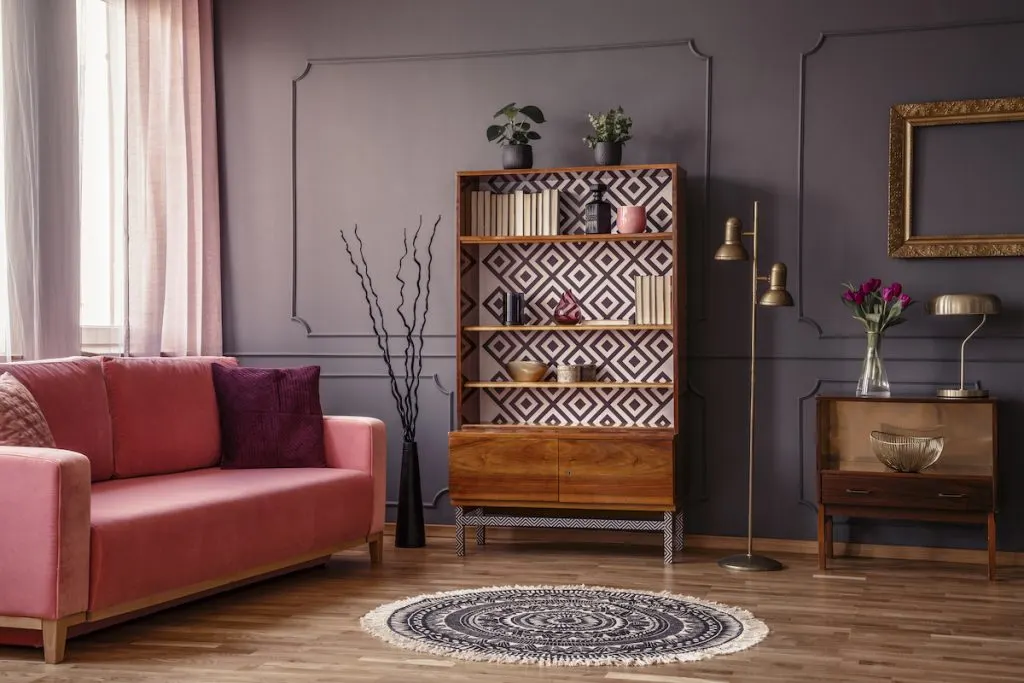 26. Oval Rugs
Oval rugs are just as versatile as other shapes of rugs.
They can be used to provide decorative elements for large hallways and entrances, but they are popularly used under an oval-shaped dining table, or under a coffee table.
If you have a simple sofa and want to make it more stylish, you may also add an oval-shaped rug underneath it.
27. Rug Slices
Rug slices are most commonly used as a doormat in bathrooms, as well as in kitchens below the cabinet.
This type of rug can easily be identified due to them having a half moon shape.
Final Thoughts
And there you have it! I hope that this article was able to help you decide on the type of rug that you want for your home.
If you find this article helpful, or you know someone who needs to read this, then make sure to share this article with them!
Resources