*This post may have affiliate links, which means I may receive commissions if you choose to purchase through links I provide (at no extra cost to you). As an Amazon Associate I earn from qualifying purchases. Please read my disclaimer for additional details..
Whether it is at home or in an office space, light fixtures always gloss the space with a unique elegance that finishes the look of the room. If you are building a home from scratch or renovating one, you will want to know how to choose, mix, and match light fixtures to attain the desired look.
You might have a predetermined idea of how you want your space to look, or due to financial constraints, you might have to buy light fixtures different from what you had planned for.
Either way, using a single form of fixture throughout the house may look too commercial and monotonous. It is the reason why you need to add visual appeal with more sentimental and intricate pieces that will perfectly fit and blend with your space.
When choosing light fixtures, therefore, the sky is the limit. Although there is a wide range to choose from, you might get overwhelmed and confused about what to choose to best fit your needs.
So, should light fixtures match throughout the house?
How do you get the desired look with a variety of styles without overloading the room?
This article will enlighten you on these and much more on choosing light fixtures for your home.
Should Light Fixtures Match Throughout The House?
No, light fixtures should not necessarily match, but rather coordinate throughout the house.
Matching light fixtures means that they all look alike, which would be a monotonous look to impart to your home.
On the other hand, however, nothing bars you from choosing similar light fixtures for your interior spaces. You might prefer reserved looks for your spaces and you want to do it your way. That is certainly valid, but try not to repeat the same look in all the rooms. Diversity creates interest.
Why Should Light Fixtures Coordinate?
Coordinating light fixtures in a seamless manner throughout a home creates a sense of harmony and cohesion in the space without getting monotonous.
Depending on your space and the desired or existing interior décor, you will have to consider factors like the light fixture material, the fixture type, type of light it emits, its style, and finishing. If all these features blend with other pieces and light fixtures in the space, then you have another design element for your extra space.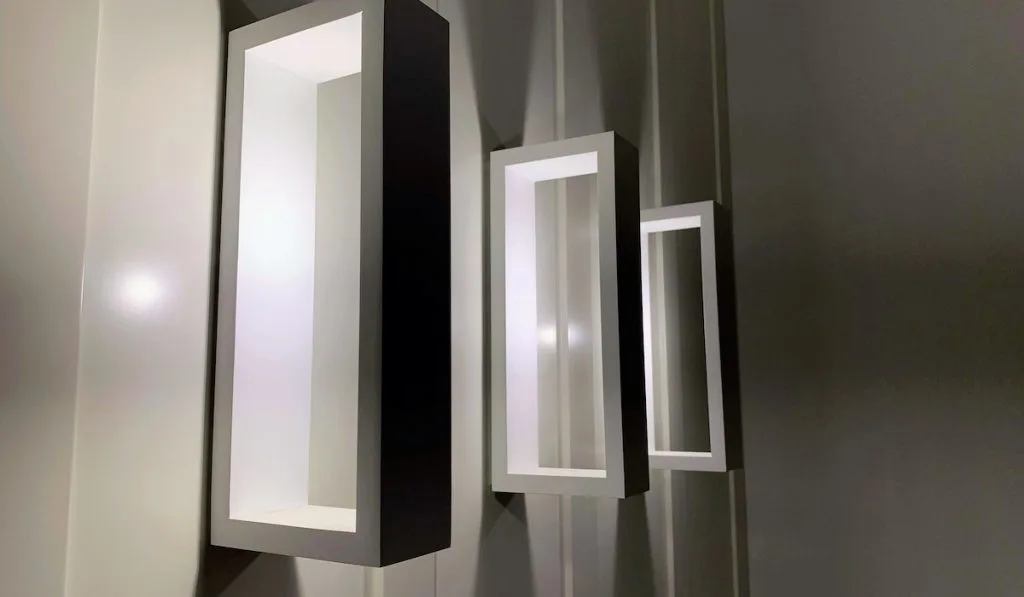 Subtle light fixtures, for example, are small lighting pieces that are usually mounted on walls, and coordinating them with the rest of the lighting is crucially important. They are usually purchased in packs that need to be distributed throughout a space or a home.
Bold light fixtures, on the other hand, are large light fixtures that can seamlessly coordinate in the room without matching. This applies in that, they are large fixtures, like pendants and chandeliers, that always catch the visual interest whenever anyone enters the room.
Choosing them, therefore, should be done carefully. However, if you feel that a certain look works best for you and you want a similar look in all your rooms, go for it.
How to Coordinate Light Fixtures
Coordinating light fixtures might at first sound intimidating but the task should not necessarily be tough once you find your taste.
If you keep the consistency in all the fixtures, it will be possible to achieve your desired look without much struggle.
If you are not confident in your skills to do it alone, you can always consult an interior designer for professional guidance. Just ensure to customize their recommendations to your standards, and feel confident enough to abolish or introduce any light fixture you prefer.
Since coordinating light fixtures concerns the whole house, however, choosing a good light fixture for the entrance hallway is a good start for a good impression for guests.
Depending on your hallway's style and design, various light fixtures can fit, such as pendants and sconces.
However, it is not necessary to match the light fixtures or the ambiance in all the rooms, but each room can have a different color and theme.
Once you establish the theme in the entrance hallway and the living room, figuring out the rest of the house should not be hard. Here are a few guidelines to help you as you look for the best coordination.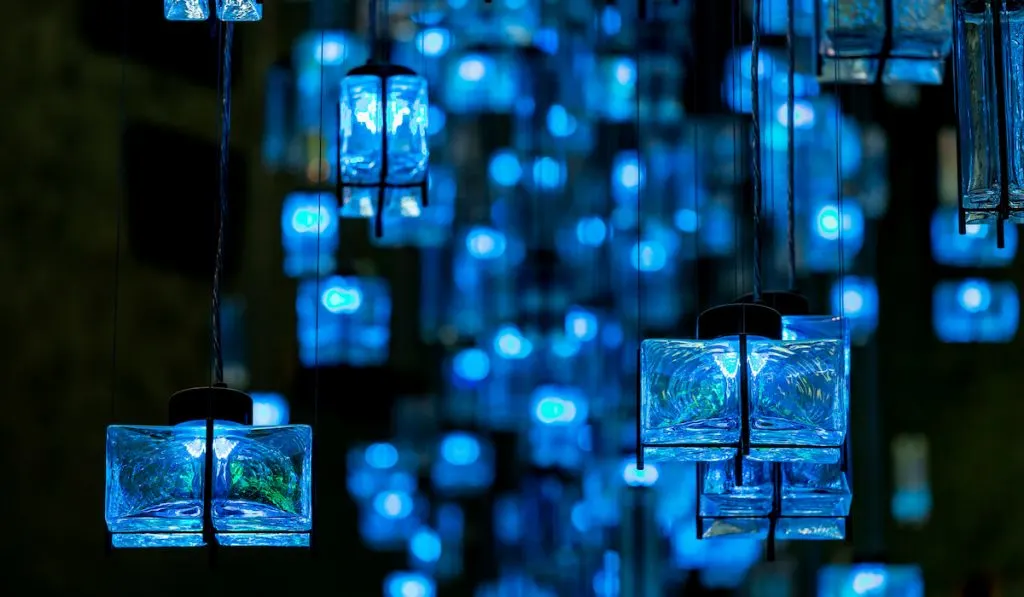 How to Attain a Seamless Light Fixture Coordination
List All the Fixtures You Need
Before curating the light fixtures you need, walk around your home or the upgrade space, exploring all the rooms and noting down all the desired new light fixtures such as pendants, chandeliers, and even flush mounts.
This simple task will simply help open your eyes to the compatibility factors of each room, as you will find out some rooms work best with a certain light fixture, while others are more flexible with diverse fixtures, and others still can even hold more than one or two forms of a light fixture.
This task will also help you narrow down the lighting fixture hunt for every room, knowing what works best for which room. Furthermore, this task helps you figure out if the additional lighting fixtures need some more electrical extensions done.
If so, getting the fixtures first before going for the extensions will help a great deal, as it would be easy to determine the right positions to place the fixtures, unlike the trial and error method where the electricians might just place the holders at the relative center(s) of the space.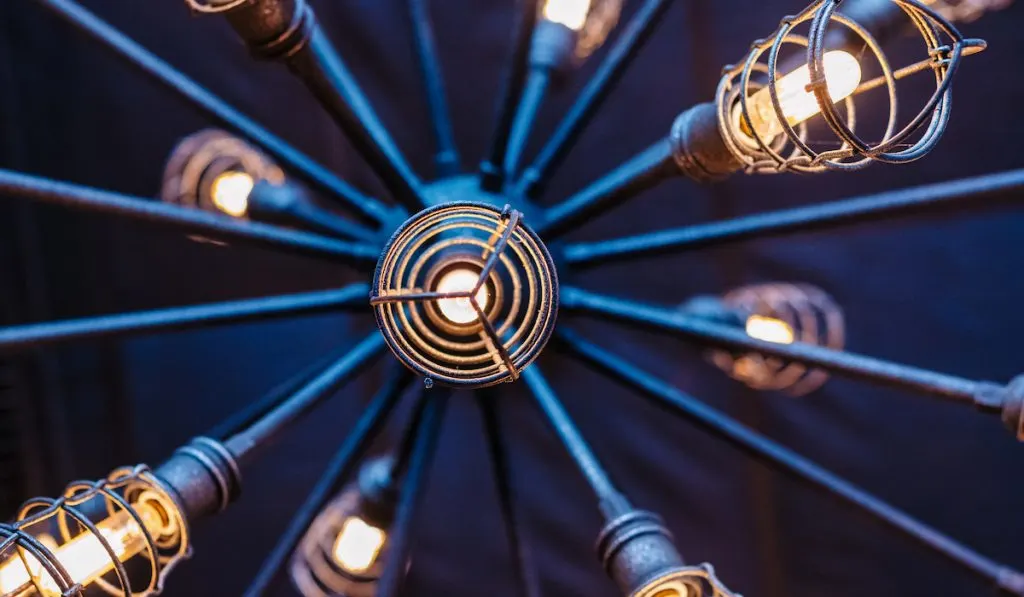 Distinguish the General Styles of the Fixtures
Once you know what you need, now it's time to find the style that best suits you. Your interior décor could be a good starting point figuring this out.
Once you have the style locked in, look for light fixtures that complement the interior décor to maintain the theme. The best way to do this, however, is by keeping the additions simple, although there are professional ways you could spice things up for a more eclectic look.
Choose a metal finish
Choosing a metal finish can be a bit complicated. If mixing and matching metal finishes, is not your preference, you should choose one distinct metal finish to implement throughout the home.
However, if you feel that you want to experiment more with metal finishes, here are a few tips for guidance.
Blacks are not always genuine – although they might appear black in photos, oil-rubbed bronze is not genuinely black, while pieces labeled as antique or oil-rubbed bronze have a matte look. Therefore, when choosing these pieces, be sure to note these minor specs.
Ensure to get a uniform sheen – mixing finish polishes might not sit right with your space. It is, therefore, best to go with a uniform polish, such as either all brushed, or all polished, but not both.
Do not mix different metal materials – different light fixture materials do not always go well together. Chrome, for example, has a cool undertone that is famously used for kitchenware and bathroom finishes, but not suitable for lighting fixtures. Nickel, on the other hand, is best suited for light fixtures and not for kitchenware.
Go for fixtures with similar tones
Finding the best lighting fixture is more than about what meets the eye. Finding fixtures with similar lines, textures, and tones requires attention to detail in design for the most seamless look.
Focus on the bigger picture
Before picking any light finishing for your space, always ask yourself how the individual piece is going to impact the whole look of the space.
In the end, what you pick should add more interest and splendor to the whole design compared to how they would if they would stand alone.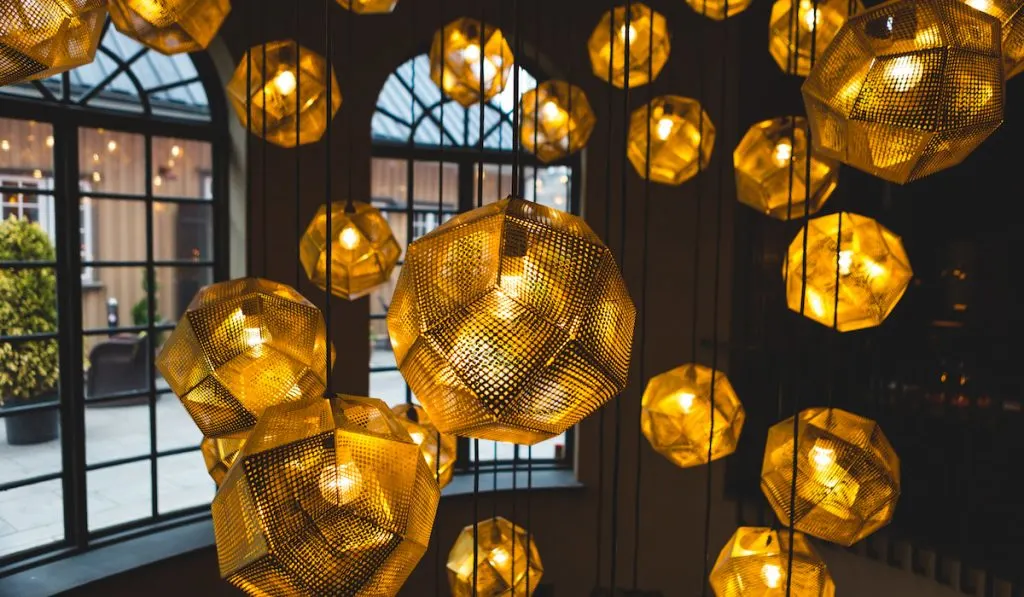 How to Choose a Light Fixture for Your House
As aforementioned, choosing a light fixture that works best for you all depends on your taste and preference.
To determine what's good and what's best for your space, there are numerous online sources to help you figure things out. You can also consult professionals or visit lighting warehouses and antique stores for a tour of whatever products they are showcasing.
Once you have a design to go by, narrow down the search to a few specifics depending on the elements your desired renovation space needs. This might include the color, theme, or finish that is needed.
However, if you want to bypass all the troubles associated with mixing and matching, you can purchase all the light fixtures you want while looking for that dime piece, the centerpiece.
Since it will be the focal point, the centerpiece won't affect how the other pieces are, as this will be their unifying factor.
Before you go off purchasing your desired light fixtures, here are a few do's and don'ts when mixing and matching light fixtures.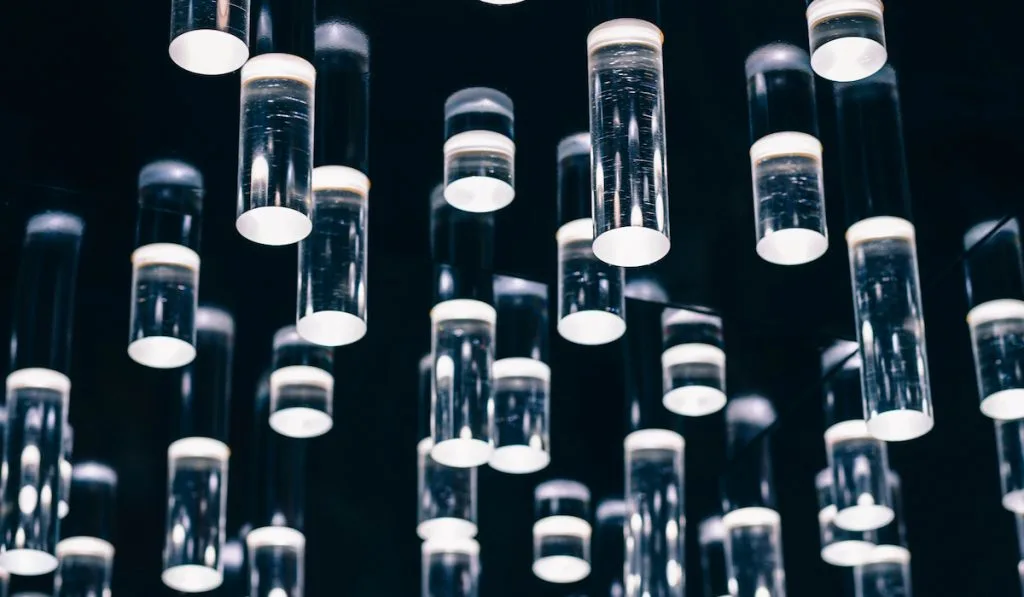 Dos for Mixing and Matching Light Fixtures
Create a focal point – Your focal point can be a unique light fixture like a chandelier, a pendant lamp, or a unique lamp. However, the focal point doesn't necessarily have to be a light fixture, but you can also use light fixtures to illuminate the focal point, which could be a piece of art like a drawing. Besides using a large lighting fixture to illuminate the focal point, you can use wall-mounted lighting fixtures like sconces to point out and complement the focal point in a room.
Layer your types of light – Light layering forms the basis of every well-lit space. Blending two or more types of light like task, accent, or ambient lighting helps set the mood seamlessly, while illuminating the function, creating dimension, and improving the versatility in any given space. However, it is good to always install and control the layers separately for maximum flexibility to serve different purposes whenever in the associated space.
Carefully blend the finishes – When mixing and coordinating the light fixtures, remember it is all about keeping your taste. Once you find your taste, sticking to it should not be a hefty tussle. You can also hire a professional to guide you through.
Maximize an open floorplan design to coordinate between rooms – Most open floor plans often have a large open space such as the living room being adjacent to the dining and the kitchen, often forming a large space in between. This available large space should be maximized to form a harmonious flow of light across the relative rooms. However, this doesn't imply that the fixtures have to be similar, but should complement each other to show out the best of the space.
Don'ts when Mixing and Matching Light Fixtures
Do not overload one room – Although there is room for creativity where the sky is the limit when experimenting with light fixtures, you shouldn't overwhelm the room with lighting fixtures. Just install the primary fixtures needed for primary illumination, and then add-on what is needed. To ease the process, you can create virtual designs for a peek at the lighting effects before purchasing them.
Never pick light fixtures based on their looks alone – Besides the looks, considering the purpose of the light is more important. Before purchasing the light fixtures, therefore, always define first what the light is for, then choose the light fixture that serves both the purpose as well as is within the bounds of your taste.
Don't be afraid to get creative – Since you are customizing a space to best fit your interests, trial and error is at times the way to go. As long as you are within the boundaries of what you like, and what best fits the purpose of the light as well as the interior décor. The outcomes might at times be wonderful, while it can at times be devastating. Anyway, the sky is the limit, and you can always re-do it however you want.
Conclusion
Light fixtures are responsible for the final look of the room, so depending on your choice, positioning, and coordination, light fixtures can either complete the look or break it altogether.
Therefore, find what best works for your taste and recreate and manipulate the looks around the home. Have fun choosing and installing your light fixtures.
Resources